This is our first time to try this hot spring (onsen) near our place. It was along the highway. They have this hot rocks and we also try their massage of course separate charge. Cheap and accessible not like the usual place we go for hot spring in the near the Minoh Falls which is a hotel
.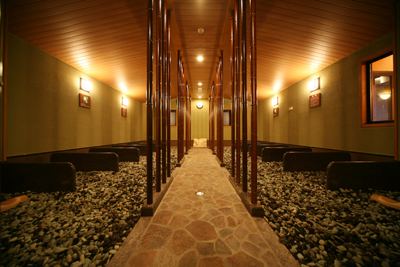 After you had your sweaty body in the hot rocks you can take a shower the usual and rest in this area.
For more information, here's the site of this hot spring: Summireno-Yu
Thank you for visiting my blog. Have a great day!
♥lovelots♥
∇ΣΠÙ∫